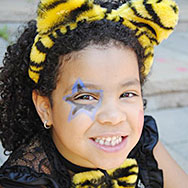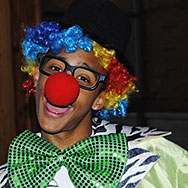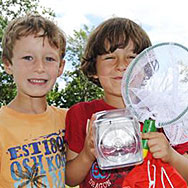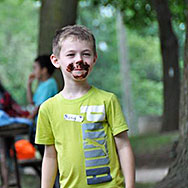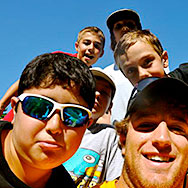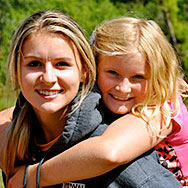 What a fantastic camp you have. This is our 3rd summer and it just keeps getting better and better. Every camp (my son) has been in this summer, he says he can't wait to be in it again next summer. The sleepover was a hit too. He talks non-stop about the different counselors and how they really do make the difference in helping the kids to enjoy their program. We will definitely see you again next year!
Georgette H.
My daughter is loving Its A Girl Thing Camp. I am sure she and her friends will attend again next year. Thanks.
Gayle F.
The new web site is amazing! Adding children and scheduling camps was quick and efficient. Thanks for thinking of your customers in this way. Our family loves Planet Kids-we are looking forward to another great summer.
Terri J.
I appreciate your fast response and the way in which you have handled this. Not many companies are this customer-focused, which is likely why Planet Kids has been so successful!
Cathy W.
Thanks for all your time today, you have been very helpful and open... My son is having a great time at camp. This is his first year with PK and he loves it. We will definitely be back and recommend to others. The Counselors at the bus stop are very polite and helpful. Thank you and all your staff for running a top notch camp. We are so very impressed by the professionalism and content of the camps.
Lisa W.
My child has never had such a good summer, and Planet Kids was such an integral part of it.
Kim C.
I wanted to personally write to congratulate the Camp Leaders on an awesome camp this summer. Both my children loved going to the camp and were excited each week for a change of pace. Especially the final week when they did the big Talent Show! Both my children had a blast performing and it was so great to see all the Leaders involved in the show. The (Director's) organization and professionalism were two areas I noticed first. She is very motivating and you can see all the kids just love her. Every morning you were greeted with a smile, and every evening you were hugged (the kids that is) before you went home. thank you.
Julie W.
My son just completed 1 week of camp. He enjoyed it very much and he said he wants to come back next year - this coming from a kid who did not want to go to camp at all! Thank you again for this positive experience and the great memories you have given him.
Cindy C.
Thanks for taking the time to go through everything with me..it was a big help. The staff were really nice, it makes a mom feel good about sending her child to camp.
Liz A.
The kids are excited to be returning. Thanks for having such a great summer camp!!
Lawna P.
Register

for camp now!