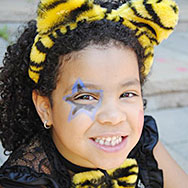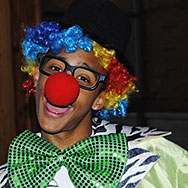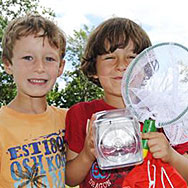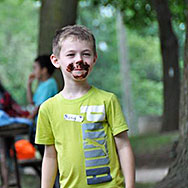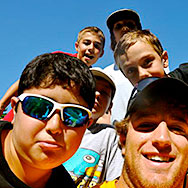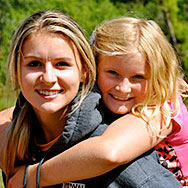 My son really enjoyed his time at your camp. We will definitely sign him up next summer! Thanks.
Christine C.
WOW! I just wanted to let you guys know how thrilled I am with the camps my boys are in - "the best camp we have ever done" - they are loving them. Thank you! Keep up the great work!
Julie L.
Yesterday, our daughter left her lunch in the car. When the Staff found out she was without a lunch, they were able to collect several items in their possession to make sure she had enough food. We are very grateful for this and thank the camp staff for their help. It is greatly appreciated. (She) loves this camp and really enjoys being there. Well done. Thanks again.
Larry E.
(My son) is thoroughly enjoying the camp...it has been a nice break for him and has allowed him to be more relaxed and enjoy the week having fun and making new friends. Many thanks.
Devon R.
Thank you very much for your help with busing for my daughter..I deeply appreciate your concern and willingness to help.
Iya N.
I wanted to let you know that my daughter had a wonderful, exciting ,fantastic ,inspirational mind blowing summer! Thanks to your team at Planet kids Kelso. So much so that she turned down summer pass for Canada's Wonderland, Trip to Florida and weeks to spend at a lakeside cottage. So here's to Planet Kids! My most memorable heartfelt moment was the finale. Not for her performance only.. but, I watched kids to adults show true connection with each other, it was an amazing warm connected feeling. Very inspirational ( she wants to take part in the leadership camp when she's old enough.) Only sad part was that we had to wait a whole to do it again.
Nadia
I am a first time summer camp mom and I really appreciate your time in answering all my concerns. The camp is exactly what I was looking for my children!
Dorinda D.
I wanted to personally write to congratulate the Camp Leaders on an awesome camp this summer. Both my children loved going to the camp and were excited each week for a change of pace. Especially the final week when they did the big Talent Show! Both my children had a blast performing and it was so great to see all the Leaders involved in the show. The (Director's) organization and professionalism were two areas I noticed first. She is very motivating and you can see all the kids just love her. Every morning you were greeted with a smile, and every evening you were hugged (the kids that is) before you went home. thank you.
Julie W.
Your customer service is amazing. I would definitely recommend Planet Kids to our friends! Thanks again.
Lynn C.
We've tried 2 camp organizations now and PK is far and above the other one!
Jay R.
Register

for camp now!