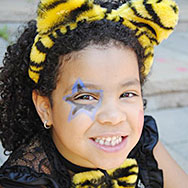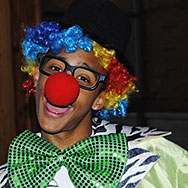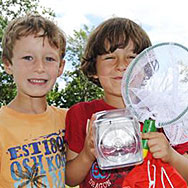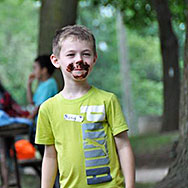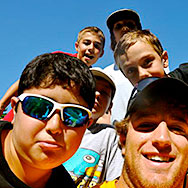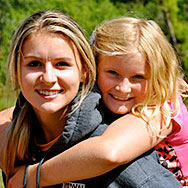 The Counselors that our children had were attentive, engaging and very kid friendly! The excitement my children have about PK Camps, coupled with the wonderful service that the staff provides, makes it an easy decision for us to continue enjoying your fantastic programs.
Anju D.
We've tried 2 camp organizations now and PK is far and above the other one!
Jay R.
Thanks for taking the time to go through everything with me..it was a big help. The staff were really nice, it makes a mom feel good about sending her child to camp.
Liz A.
I wanted to let you know that my daughter had a wonderful, exciting ,fantastic ,inspirational mind blowing summer! Thanks to your team at Planet kids Kelso. So much so that she turned down summer pass for Canada's Wonderland, Trip to Florida and weeks to spend at a lakeside cottage. So here's to Planet Kids! My most memorable heartfelt moment was the finale. Not for her performance only.. but, I watched kids to adults show true connection with each other, it was an amazing warm connected feeling. Very inspirational ( she wants to take part in the leadership camp when she's old enough.) Only sad part was that we had to wait a whole to do it again.
Nadia
My child has never had such a good summer, and Planet Kids was such an integral part of it.
Kim C.
As usual, we are very happy to have been part of the camp, my daughter had the best year ever..Every individual that she interacted with was amazing…It is a sure thing for me to send her and know she is safe, and in the best care..thank you so much!
Susan S.
You guys were great. See you in next (year). Thanks.
Gill H.
Thank you to everyone at Planet Kids for making the week my daughter was at your camp the best time ever! The experiences, adventures, friendships and knowledge she gained will give her a lifetime of memories. See you next year!
Wendy B.
The kids are excited to be returning. Thanks for having such a great summer camp!!
Lawna P.
My son just completed 1 week of camp. He enjoyed it very much and he said he wants to come back next year - this coming from a kid who did not want to go to camp at all! Thank you again for this positive experience and the great memories you have given him.
Cindy C.
Register

for camp now!